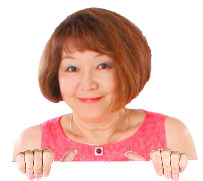 2 month online course
Better Feeling Thought SKILL-2022
Most better-feeling-thought way to align with your goals
There is a system to produce thoughts that feel better.
On demand.
Since thoughts involve spoken language, body language, and emotional expression, we can reconstruct that language by adding new skills to our intellectual toolbox.
But first, let me tell you my story.
I was fascinated with the idea that anything is possible and I could deliberately create my dream life.
Full of energy and enthusiasm about the Law of Attraction, I jumped in to actions to manifest my desires. I meditated, read self-help books, watched Law of Attraction videos on Youtube, joined webinars, made rituals, took a yoga class, and signed up for LoA courses, and hired a life coach.
Positive affirmations were taped to every wall and door of my home to remind me that "I am powerful!" "I am brilliant!  etc. Several times I glued images of beautiful homes, luxury offices, beautiful things and great people to my vision boards, and on top of those I glued images of myself. 
But,
Every time I looked at a message on my wall "I'm powerful!" my inner voice said, "Yeah right!" So, I started ignoring them.
Meditating simply frustrated me. Saying, "Om-m-m.." seemed a waste of time. My mind was too busy and I couldn't "empty" it.
Yoga was enjoyable for a while until my hands started to hurt doing certain poses, and I had to stop.
Time to time, I felt desperate and guilty, thinking that I was not working hard enough to stay positive. My life coach said the right things, and temporarily her encouragement improved my confidence. But years later it didn't seem to work anymore. I felt I needed constant encouragement and became dependent on outsiders.
Then a friend introduced me to the teachings of Abraham Hicks. I was surprised with the way Abraham explained how things work. I learned the nature of anger, love, death and other concepts. I especially admired the upliftment process Abraham used to soothe people in the hot seat.
I enthusiastically started watching Abraham Hicks' videos, listening to CDs, and participating in the workshops. But negative experiences kept following me. I was tormented. I knew I must stay positive and I realized I couldn't.
I couldn't resonate with other LoA followers that manifested their dream homes, lovers, businesses, and health. I didn't feel like screaming with exhilaration like others did. Well, not yet…
I was tired of pretending to be a positive person in the absence of my desires…
I was frustrated with NOT being ready, not ready for alignment, not ready for my dream manifestations…
It was especially frustrating to realize that I knew the Law of Attraction. I knew that positive momentum could grow only if I didn't introduce resistance to it. But reality showed that, oops, not there yet…
And I knew that the solution was in my ability to find better feeling thoughts, one thought at a time, and keep moving up the emotional scale.
But alas, better feeling thoughts didn't come by themselves…
And the LOA kept bringing me exactly what I dominantly had in my mind..
Sound familiar?
So, what could I do?
There were 3 approaches I could take.
1 – Do nothing
2 – Do everything
3 – Develop sustainable skills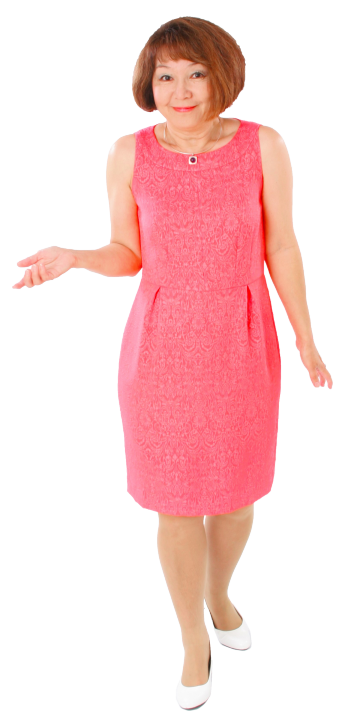 Well, physically doing nothing – sounds good. But if things are bad, they will get worse according to the LoA. If I'm unhappy, more unhappiness will follow.
On the other hand, if I'm already aligned and happy, I don't have to make any efforts. The universe will send me what I want because "I know" how to allow.
However, being aligned doesn't always last forever. Contrasting experiences happen time to time.  When things change for worse people may lose the momentum of happiness and not know how to get it back, as did I.
Does this sound familiar to you? Because most likely, if you are here, you aren't on that high level of alignment yet. Simply doing nothing may lead you to feeling dissatisfied, guilty, and disappointed.

This is the opposite extreme, which I took to heart. It seems now, that I did everything I could. Positive affirmations, books, etc.
I remember enthusiastically commenting "Yes" to social posts like "Say Yes if you want to receive $1,000,000." What if the Universe will "hear" my comments? Until I realized that these posts are endless and it will take all my time. I found myself caught in a loss of hope that led to disappointment in the LoA.
I believed in hard work and I thought I did everything to stay positive.
People who try doing everything may increase their vibe and even start the right momentum. The problem is that this approach takes lots of time and energy. With time they become overwhelmed, exhausted, and burned out that leads to feeling unsuccessful, guilty and embarrassed.
There is no guarantee that after all the hard work one will manifest their dreams. The HARD work by itself doesn't resonate with alignment with the highest dreams.
What could I do?
I needed to find a guaranteed way to succeed in deliberate creation. So I had to find a third approach.


Develop sustainable skills
By studying how teachers like Abraham Hicks help people raise their vibes and feel better, I realized that  all it takes is to learn to find better feeling thoughts on my own. In order to influence my reality and future I must develop the habit of practicing better feeling thoughts so it becomes automatic. 
Now I don't have to meditate or do yoga if I don't want to. I don't have to read or watch endless self-help material if I don't want to. I am not a freak about working hard. 
I only have to remember a few principles that I put into SKILL: 
Systematic Knowledge Integrating Love Logic.
This is how I approach my LoA goals. This is how I became an artist and enjoyed an avalanche of inspired painting.
This is how I replaced my small mortgaged house on a tiny lot – with a bigger mortgage-free house on a bigger lot, during a worldwide pandemic!
Most of my successful projects are results of SKILL.
It feels good to be SKILLful in finding better feeling thoughts.
My reality and future are in my "hands," in my control.
You too can have the SKILL of finding better feeling thoughts 
on demand
and make it a habit to serve you forever.
I hear you say,
"It sounds good, but I am too busy…"
Unfortunately, many people believe that they don't have control over their time, and their life. They say something like,
"I spend all day at work and when I come home my family makes their demands known. Where can I find the time to learn about manifesting my goals and dreams?"
Not enough time is a common problem in our busy world. Yet, those who believe in this problem are very successful in creating the lack of spare time in their lives. They don't even realize how successful they are in creating not enough time!
Yet, time is a relative concept. It's more about focus and alignment with your energy source, than it is about too many things to do. It's an excuse rather than a problem. Unfortunately, without this realization, people choose to hold on to this excuse, to justify that they themselves, are "not enough."
But once they realize just a few important truths, their perspective of time can change. It's a matter of understanding your dreams and goals, finding your strategy for self-growth. Then the issue of time becomes irrelevant.
"I tried many coaches already, and I ended up with a slightly improved self-image, but overall, not much has changed in my life. How can I be sure that this time I will get what I want?"
It's a fair concern – to worry that you get what you want from your coach. But there is no right or wrong coach. Each teacher has their unique approach, which is right for a certain type of student. You can figure out exactly if a teacher is right for you.
One of the criteria you can use to make a decision about the coach is to ask yourself these questions:
-Do I get a clearer understanding of what I want?
-Do I see a clearer strategy of how to get what I want?
If, after thinking of the answers, you get the feeling of despair or you become impatient, then the teacher is not the right fit. Only when you feel hope and growing confidence can you decide who is right for you.
"I could not reach to my vortex without your help"
I was listening to Abraham Hicks for 5 years. I was very well aware of vortex concept/grid. Let me tell you when I approached you, I was at depressed- angry emotional scale. You understood my situation with precision and prepared Feel Good suggestion for me. On first day, I released so much and felt better. Everyday when I am sending you my new improved story, you always make it better and point me in the right direction. Your alignment is so perfect and stable that you hold me into my alignment. When I was out of the vortex, you had faith in me. You encouraged me everyday to raise my emotional level. When I was feeling low, you accepted that as well!
Because of your unconditional love and appreciation, I now allow myself to feel good continually. Now I understand that does not matter how I feel, I can improve always .Now I have mental peace. My confidence grew like never before. I am appreciating me all the time. I know that all manifestations are coming into realization for me and I am ready.
With your help, I am happy where I am. I am satisfied with my life and what I have is pleasing me. I could not reach this place without you my wonderful teacher! I love you and wish you huge success! You are so dignified human being who understands emotional scale very well. Doesn't matter where your students are, you are always there to help us. You never judge us and accept us as we are.
I love you so much and God bless you.
Komal
The truth is that any of your goals is achievable.
How much time can it really take to make that happen?
It depends on your level of belief in your success. Some coaches help you increase it a bit. Others help you strengthen it significantly.
In the SKILL program we work on the details of your thought-belief system.
We analyze each thought and first, change it linguistically. Then we test it emotionally. Next we process it through the SKILL algorithm, which will increase the probability of your success.
This means, once you learn the process, you will be able to help yourself in times of weakness or contrast. You will have the skill to overcome doubts that hold you back.
You won't find bla-bla-bla here; only concrete, individual, intellectual challenges and insights.
Most people don't know how their mind can help them live easier and happier. We work with thoughts and make them bring benefits, instead of letting them ruin our lives.
If you like logic, if you have a critical thinking type of mind, if you are good at analyzing and love the process of fixing something old to create something new, a better version, then you will love the SKILL program.
In 2 months, with my help, you will have a system for finding better feeling thoughts any time, any place, in any emotional state.
"Helps search deep inside"
"It is tremendous help to have this program walk one with only key words and putting it all in a beautiful positive content, sometimes a Rampage to Feel Good. It definitely helps search deep inside our emotions to find the words to describe whaI we are feeling. The text at the end is invaluable! The soothing peace it generates! When I am in distress or going through contrast is not as easy to think with clarity to do it alone. Gracias for your marvelous genius work in putting this together! Best to you!" C.Barragan
Introducing SKILL-2022 program
Most better-feeling-thought way to achieve your goals
This is a two month program, where participants build for themselves a belief system that works for achievement of their goals.
Without doubts, struggles or artificially inflated emotions. 
Concrete, intellectual skills that will work automatically for maintaining momentum to manifest your dreams.
This course will fit you best if:
You believe in the Law of Attraction
You are ambitious, goal-oriented and ready to follow your dreams
Logic is the strong side of your analytical mind
And also if:
You follow the teachings of Abraham Hicks and have difficulty releasing resistance
Then the development of systematic self-persuasion techniques most definitely will benefit you, and you can deliberately attract into your reality desired things, people or events.   
However, if:
You prefer spontaneous attempts to generate necessary energy to manifest your desires or
Your goals aren't big enough to motivate you
Then the SKILL technique may not be for you.
Without a systematically trained mindset to find better feeling thoughts at any time, any place, any emotional state, no one can generate the necessary momentum and maintain it. They will have to depend on other people, circumstances and unpredictable chances. 
 (Just as a reminder, if you don't make attempts to create the life you desire, your life will be a part of the creation of other people's desires.)
We will work on your emotional readiness strategy.
The biggest secret of all worlds is hidden in our mind. Not many people understand how to influence such an intangible and fragile system like our mind, our thoughts and beliefs.
You will train your mind to work for your benefit. We help you identify, clarify and improve your unique emotional influencers and reposition them into a working map. We will develop your new perception of yourself as a distinctive personality brand.
This course is more than a system of training your mind.
We will do what most LoA followers don't systematically do.
In addition, our program uses our own app made for this purpose – to help people systematically train their minds toward a more beneficial belief system.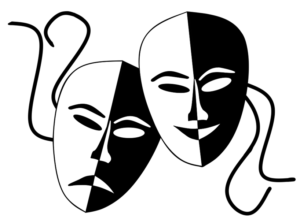 "It works so well, I can feel the change of my thoughts instantly." 
"If you are actively engaged in the Law of Attraction alignment this App is an incredible tool for helping you shift your emotional focal point. With easy-to-follow instructions you can easily "talk" yourself up the emotional ladder to a more positive position. The app also allow you to edit, add or delete any affirmations to better serve your own personal needs. I have found this to be one of the most beneficial law of attraction app tools out there. I use it every day!"
"My experience with emotional workouts is enjoyable because I don't tolerate negative emotion. When I don't feel good, or even paralysed, the app can shake me loose from that. It helped boost me up the emotional scale, when I felt too weak to try. Thank you!" Ann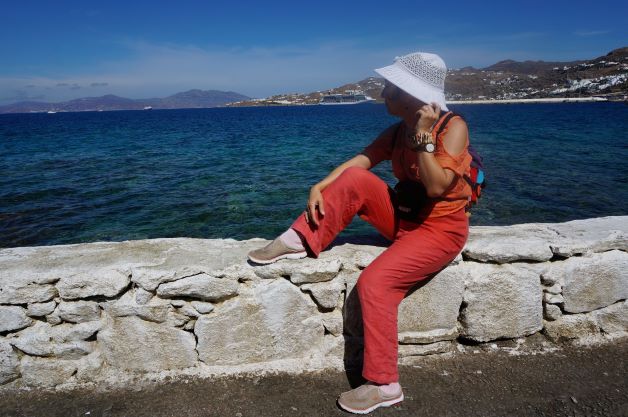 How did the app idea come
Hi, I'm Aigul, the founder of Authentic Intuitive Guided Uplifting Language technology and BetterFeelingThought.com. 
Like everyone else, I had desires I wanted to fulfill. But I learned that to reach desirable things I needed to believe in me and my ability to reach my goals. 
And guess what! 
I didn't have enough faith in me or my abilities. So, I started researching about faith, beliefs and how they work.
What is belief?
It's just a thought we keep repeating, teaches Abraham Hicks.  
So, to improve my belief 
I must improve my thought 
and start repeating it.
But humans have a tendency to quickly forget the things we want to believe in. Everyday routines offer us habitual sloppy thoughts. 
So, I thought, I need something to remind me of the way I should think of me and my ability to reach goals.
And I created the app, and its latest spin offs: "Better" apps.
I can't say you will reach your desires quickly. 
But I can say, 
everyone can reach their desires as soon as they align with them.
To align with desires – means to believe in their fulfillment. 
It's a new, special faith in yourself and your value.
It's a journey of self-exploration, 
and it starts with learning about how you really feel.
"Finding out how I really felt"
"Oh wow! This is cool! Just reading it did help me come to a resolution.  It was smooth… it was an edit process to help me point my thoughts and feelings, rationalize the emotions. Putting together the right words so the final outcome sentences made sense and still reflected my main goal. But that was the work part of finding out how I really felt. Wow just wow…"
Agnes
I will teach you to talk yourself up
Usually better feeling thoughts don't come from the sky or by accident. In this course you will be able to compose thoughts that will improve your feelings. With this skill you will be able to help others around you too.
"I will teach" means I will give step-by-step techniques on how to create better feeling thoughts, which you will test and practice for a minimum two months. (There are three options of the program for you to choose from)
If you know how to "think" so that you feel better, any negative circumstances of your life will be no problem for you anymore. People will start trusting you more. Desirable things will be attracted to you easily. And your life will be under your full control.
Together we will formulate your personality strengths and clarify your thought-belief strategy. 
With my help you will enhance your intellectual ability to create your own emotional workouts
In this program you will have the opportunity not only have 4 working apps in your toolbox, but I will personally guide you through creating as many emotional workouts as you need.
With my team those workouts will be installed in the Better apps, and be available only for you. No other users will have access to them.
For a minimum of 2 months you will receive my personal feedback, supervision for your upliftment skills, and technical assistance from my team.
SKILL-2022 Modules description
Goal of the course: Develop SKILL to achieve desirable manifestations
The program consists of 6 modules that you can go through at your own pace. Every week during a 6 week period you will have an opportunity to ask questions at the live Q&A sessions with me. 
To practice the new skills each module will require a written or video homework that will be emailed to me. 
Module 1.  Practicing Authentic Intuitive Guided Uplifting Language 
To generate better feeling thoughts there are a few rules and truths that we cover. We analyze and apply upliftment techniques that influence our emotions.
Besides technical "know how" you will learn how to achieve emotional relief during negative circumstances; and how to deliberately pump up your vibes in good times.
The skills you gain in this module will serve you for the rest of your life, even if you forget everything else. If you only remember a few steps of an upliftment routine, you will already be doing yourself a favor.
It's like being given a rod to be able to catch fish for the rest of your life.
Module 2. Clarifying your vibrational environment (grids)
Peace of mind and confidence comes not from the absence of contrasting experiences, but from the realization that you are equipped to see the issues and are able to fix them.
Simultaneously, it is not necessarily about understanding the issues, but rather understanding your true desires and authentic life goals.
We will analyze 4 major areas for emotional upliftment and up to 25 common situations that belong to most grids to be vibrationally fixed.
"Now when I feel bad all I have to do is go to this app and within a few minutes I feel so much better and my outlook is greatly improved."
"I had resistance to sell something that I thought was too much expensive (at my finance situation) after this, I had a lot of aha moment- money flow more easily now." 
Module 3. Understanding the logic of love or how to feel good about yourself on demand
Have you even thought that love has logic?
A common point of view is that love is a mystery, it's illogical, irrational.
However, that mystery part of love does actually follow a certain logic. We take it from the teachings of Abraham Hicks. If you accept this love logic it will serve you in your emotional upliftment.
In this module I show you simple formulas for clarifying the love "math" that will help in creating better-feeling-thoughts.
"…great thoughts and energy, helps me feeling much better."
"This is the bee's knees!"
We will re-discover 7 eye-opening love principles, which will serve you for the rest of your life.
Module 4. Building the probability of fulfilling your desires. Self-persuasion techniques of faith
Leaders of any movement have unshakeable faith in their success. They may have different characters, temperaments, and physical qualities. They may have weaknesses, fears and doubts. But when it comes to their desire, they have faith in it. Like Tesla, Steve Jobs, Elon Musk, Tyler Perry, and many others are people of strong faith in their dreams. 
Faith is the most important ingredient of success. Many people are ambitious and have great desires, but only those who can overcome resistance and lack of faith will succeed.
In this module we will formulate axioms of faith and prove its theorems. In other words, we are going to restructure your belief system if it doesn't serve you, and construct a new faith in your ability to succeed.
For people with logical minds the power of creating better feeling thoughts lies in the ability to restructure faith-generating sentences.
You will learn 3 steps of an uplifting self-persuasion process, which will allow to soothe your emotional resistance.
With the special "faith ingredients" you will be able to help yourself and influence your significant others.
Module 5. Practical mind-body-emotion exercises
Any theory is not good until it is supported by practice to prove its strength. 
The mind, body, and emotions are connected. Like a three-horse drawn carriage, it is important that they move together in the same direction. While in previous modules we constructed a belief system, involving the mind, now it's time to improve the body language. Then the third "horse", the emotions, will have no option but to follow.
In this module I will show you 7 creative mood-lifting  techniques, which will help you to maintain your higher vibes.
Module 6. The action plan to create momentum
This module will be devoted to generating energy to increase momentum for your desires.
We will work on a concrete action plan for your current grids in the fields of relationships, body, money, and self-esteem.
With my help you will develop a plan for your goal achievement in one of the 4 fields of your choice.
At the end of this course you are going to be prepared to cope with any future negative emotional situations, and be able to maintain emotional momentum up towards your goals. You will know how to restore your positive mindset, return to happiness from negativity, and easily find better feeling thoughts on demand.
"This works well for me. I like the "ah ha" moments I got from the different steps of the workout. I like that they were broken down into "steps." I like all the steps – I am glad you had all the different ways to unpeel the onion of beliefs and obstacles. I think they are all of great value!" F.M.
"

This app is absolutely brilliant! Wonderful for softening resistance when you're out and about and can't stop to meditate or nap, or do other processes. Highly recommend for any loa student!"
Faruk Hossen
There are three course levels for SKILL-2022
Basic course. During 6 weeks you study the modules, understand the principles, and do the homework on your own. I will be available to help you through Q&A webinars. If you produce your own emotional workouts, I will make them privately available to you in Better apps.
Premium course. In addition to the Basic course, you will get 6 more weeks of individual email feedback from me regarding your homework and two more Q&A webinars. 
VIP course. You will have 12 months of my personal attention to your upliftment process to start and maintain momentum to achieve your goal. In addition to all Premium services, I will talk/chat with you when you have doubts or need to discuss any questions on how to create a soothing upliftment. During the year you can make unlimited appointments for 15 minute phone/chat sessions where I will help you in your immediate upliftment or vibrational preparation for situations you will face. Every new appointment will be accepted as soon as your previous homework is done.
It is possible to achieve any goal within a 30 day period, if certain momentum is started and maintained. However, the majority of people don't have the skills to even start the momentum. And even though people can start the momentum, they may not be able to maintain it for very long.
This SKILL-2022 course is intended to help you to start and keep your momentum toward the successful fulfillment of your desires. The skills that you obtain in this course will serve you for the rest of your life and will pay you back abundantly.
 

Basic

Premium

VIP

Duration

6 weeks

12 weeks

52 weeks

6 modules

 

+

+

+

6 live Q&A webinars

 

+

+

+

Access to your individual emotional workouts at Better apps

+

+

+

Lifetime access to the course materials

 

+

+

+

60 day money back guarantee

+

+

 

+

 

Individual homework feedback

 

–

+

+

2 additional Q&A webinars

 

–

+

+

Unlimited 15 min phone/chat sessions

 

–

–

+

2 year goal fulfillment guarantee

–

–

+

 

$199

$399

$4,990
The duration of the course includes 6 weeks for the modules completion.
6 modules will be accessible at the time of advertising of the program. You study the modules and do the homework at your own pace. When you go through the modules faster you can receive more feedback, which is intended to help you succeed in your goal achievement.
Each module will consist of several video lessons and attached worksheets. 
6 live Q&A webinars are scheduled every week. You may participate in these online meetings and have a chance to ask your questions. If, for some reason, the answers require additional time, I will provide it in a follow up email. You can send me your questions in advance. All webinars will be recorded and you will have lifetime access to them.
Access to your individual emotional workouts at Better apps
During the course you will work on your emotional grids and create your own workouts, which may be published in one of our 4 Better apps at your request:
1.Better Me: Power Within (From crappy to happy) at https://BetterMe.BetterFeelingThought.com
2.Better People: Improve Relationships (From Pissed to Blissed) at https://BetterPeople.BetterFeelingThought.com
3.Better Body: Nurture Health (From shitty to pretty) at https://BetterBody.BetterFeelingThought.com
4.Better Money: Attract Abundance (From broke to stoked) at https://BetterMoney.BetterFeelingThought.com
You will have lifetime access to all course materials.
Students of the Premium course will receive personal feedback by email. Usually this insures that you are going in the right direction. It will accelerate your study and increase your confidence.  
As a VIP student you will have 1 year to set up your goal, start its vibrational momentum with the emotional workouts, and maintain it to a successful manifestation. The unlimited 15 min phone/chat sessions during the 12 months will significantly ensure your results. I will give you individual attention regarding your emotional upliftment in certain aspects of your life. You can reach out to me an unlimited number of times during the course. Every call or chat I will give you homework that you will complete and send back to me by email before scheduling your next session.
"Is there any guarantee of my success?"
I understand that you might have doubts. It's normal. In your shoes, I too, would be careful before investing that much money. And because I want you to feel secure and confident, I would like to offer you my 100% success money-back guarantee. I want to assure you that if this course doesn't resonate with you, you can tell me about that within 2 months. I will return your money, no questions asked.
My goal is your full satisfaction and success.
Yes, I am so confident that you will love this course, that I guarantee that you can study all 6 modules, receive all video lessons and materials, participate in Q&A webinars, do all the homework and receive feedback, and if you still aren't satisfied, I will return your money. No strings attached.
For 2 months you won't just receive all materials, you will have an opportunity to test them all.
As a VIP student, you will also get a 2 year goal fulfillment guarantee. This means if after the year-long course of working together you don't achieve your goal, we will reevaluate your goal and I will give you another year for free. If during the second year you're still not satisfied I will give you a full refund.
"I am working to create my future"
In the past I have found studying the books and tapes of Abraham (Esther Hicks) fascinating but  difficult to apply. That is until I started working with Aigul, who explained their  principles and how to apply them for myself,  better than anyone I know.  I found Aigul to be  encouraging, patient, caring and she helped me  keep focused. I  now  know how to raise my emotional vibration and have much more appreciation for the things in my life. And I am working to create my future with the teaching and tools my mentor has provided for me. Thank you Aigul.   ..Lynn O'Neil.
"Magnificent process program"
"I started using the app last night. I did not think it would be that AMAZING!!!! I went through some huge contrast last week with severe angst during the process…. It put it into the perfect process for me to get clarity!!!!!! You have a personal coach right at your finger tips!!!! CONGRATULATIONS!!!!! You have a magnificent process program. I feel I can get alignment and clarity through contrast and/or mental fog without the struggle!" Cony
Crazy promotional action!
I am very excited about the SKILL-2022 course that I am going overboard! Those early birds who sign up to this course by March 1, 2022, I offer it to you with a 50% discount!
I know that the value and time I offer to this course won't pay me in full, but I really want to excite you, just like I am, about the opportunity to help you to succeed in your desires. I am sure that your success will be just a start of this product's success and it will pay me back eventually.
Just imagine that you can learn to control your thought process within 6 weeks and only have to pay only $99 for that! I think is a crazy opportunity!
"Too good to be true"
Well, I believe in the Law of Attraction. If you're still reading this, if my words truly resonate with you, it means you attracted this opportunity to you with little resistance. You allowed a very inexpensive way to improve your thought-belief system.
Isn't that true?
In fact, all the best things come to us in inexpensive way or for free. Like the air we breathe. We never think about how much we pay for that air. Like the smile of a baby. It's good. It's value. It's free. When it's too good to be true for you, you don't believe that you deserve such a good thing in your life. In this course you will learn to trust the universe, and that all good things are possible, realistic, and true for you.
The official sign up for this course will start March 1, 2022.